Blog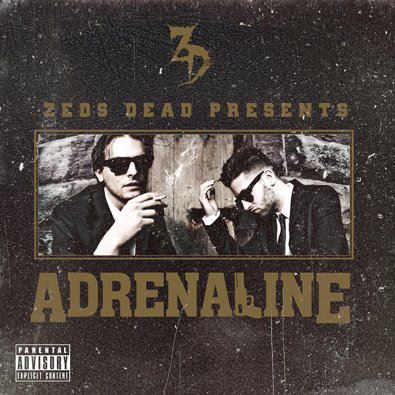 Article by Mitchell Buchanan
Whether you like it or not, it's hard to disagree that Pulp Fiction has become a "staple" movie since its 1994 release. Almost instantly, critics were praising its nonlinear structure, its use of black humour, and the over-the-top, almost eccentric dialogue. To this day, Pulp Fiction remains one of my favourites, and it continues to be placed in Top Movies lists from sources like Time and the American Film Institute. As it turns out, referencing Pulp Fiction can also have its benefits – DC and Hooks, a Toronto duo, have used the "Zed's dead, baby" scene as the inspiration for their joint EDM endeavour, Zeds Dead. Currently the top-played artist on the UKF Dubstep channel, and with releases on both the Dim Mak and Mad Decent labels, Zeds Dead have begun their rise to superstardom over the past year. An incredible arsenal of remixes and originals backs up this Toronto duo, with tracks being featured by the likes of Skrillex, Rusko, Diplo, and many others – and today, Zeds Dead bring a new set of tracks to the frontlines. The Adrenaline EP, released on Inspected Records, will be igniting dance floors by tonight – and we're here to give you a taste of what to expect.  
"In The Beginning" literally starts things off with a bang. Loud smashing sounds quickly give way to an unrelenting bass tone; however, a fast-paced synth line quickly fades its way in amidst futuristic and mechanical sounds. All of a sudden, we're given a delightful set of bass wobbles – the drums kick in moments later and it's instantly impossible to refrain from moving. With a varying collection of wobbling rhythms, Zeds Dead are boldly announcing that they mean business. And this boldness doesn't let up – after a minute of these pulsing rhythms, we're thrown into a drop filled with aggressive sliding synths and a beautifully modulating mid-range. A mix of grooving, chill dubstep with a not-so-subtle aggressive side – "In The Beginning" is a stellar way to start "Adrenaline" off right.
The title track, "Adrenaline," is up next. This track opens up with an eerie, reverberating synth melody, played over multiple octaves for an distinctly unsettling effect. Mixing up the club feel with a dark, brooding undertone, "Adrenaline" moves its focus from the mid-range buildup to the sliding synth-and-bass pairing of the drop. The slow slide upwards ramps the intensity, but it's quickly counteracted by an impeccable set of descending mechanical bass tones. The bass also mimics the original synth line, giving the more melodic areas of the track an unparalleled heaviness. There's a reason why this track was given the name "Adrenaline" – the combination of rattling bass, ghostly synths, and smooth drums are enough to get anyone's blood pumping.
"Hit Me" begins with a shuffling rhythm and soulful vocals, indicative of the funkiness that succeeds it. Staying relatively calm throughout the build-up, the synth line nevertheless evokes a sense of excitement. When the drop arrives, it's not explosive like the previous tracks – it's smooth and deep, as if everyone in the club had been moving in slow-motion, and time has smoothly returned to normal. This kind of dark, funky sound is an exciting addition to the album, especially when the tempo doubles and we're given some shuffle-free rhythms. It's an electrifying contrast of faster tempos and chill music – once you hear "Hit Me," the only thing you'll want to hit is the dance floor.
Closing up the album, "Oh No" brings us away from the shuffle and moves back into the aggressive synth-led style of the first two tracks. Beginning with futuristic sounds, a haunting set of synth chords, and a heavy low-end, this track quickly builds up with some vocal clips accenting the downbeats. Zeds Dead return to some old sounds for this track, with some mid-range effects I recognize from tracks like "Out For Blood" and "White Satin." However, this track is still absolutely unique, with high-end chords paired with throbbing bass and melodies intercut with explosive low-end tones. If you've followed Zeds Dead since the beginning, this could be the track for you.
DC and Hooks, the duo behind Zeds Dead, have outdone themselves with Adrenaline. A four-track EP like this rarely encompasses so many areas of EDM while staying true to a sound that has become known and loved worldwide – but the Toronto duo have done it with ease. Moving from aggressive to chill to jazzy in just a matter of minutes, Adrenaline is an unprecedented success for Zeds Dead and Inspected Records. Get your hands on this EP now – I promise it will give you an adrenaline rush
Follow Zeds Dead: 
http://www.facebook.com/whoszed 
http://www.twitter.com/whoszed 
http://soundcloud.com/zedsdead
http://www.whoszed.com

Follow Inspected Records:
http://www.weareinspected.com
http://www.facebook.com/inspected
http://www.twitter.com/weareinspected
Comments